Toronto, Ontario (September 8th, 2014) The Sunburst Award Society is pleased to announce the winners of the third annual Copper Cylinder Awards. The Copper Cylinder Award is an annual member's choice award selected by members of the Sunburst Award Society for books published during the previous year.
The Copper Cylinder Award derives its name from the first Canadian scientific romance, "A Strange Manuscript Found in a Copper Cylinder," by James De Mille (1833-1880). The winners receive a unique, handcrafted, copper cylinder trophy.
Best Adult Novel
The winner of the 2014 Copper Cylinder Adult Award is River of Stars by Guy Gavriel Kay (Penguin Group Canada – ISBN - 9780670068401).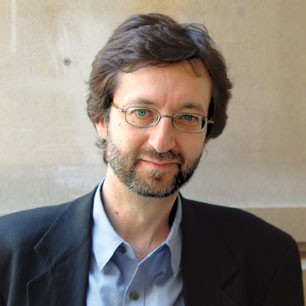 Photo: Beth Gwinn
Guy Gavriel Kay is the author of numerous acclaimed international bestsellers, which have been translated into more than twenty languages and won numerous awards, including the Sunburst Award and the World Fantasy Award. He is the recipient of the International Goliardos Prize for his contributions to the literature of the fantastic. A lawyer by training and a writer by inclination, he lives in Toronto.
Best Young Adult Novel
The winner of the 2014 Copper Cylinder Young Adult Award is Homeland by Cory Doctorow (Tom Doherty Associates - ISBN - 9780765333698).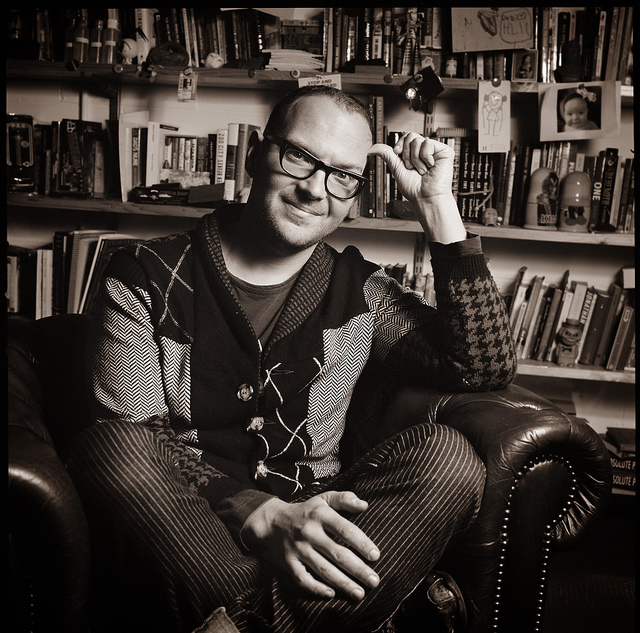 Photo: Jonathan Worth
Cory Doctorow is a science fiction author, activist, journalist, blogger, and co-editor of Boing Boing. He is the former European director of the Electronic Frontier Foundation and co-founded the UK Open Rights Group, and is a visiting professor at the Open University (UK), from which he received an honorary doctorate in computer science. A two-time Sunburst Award winner, he now lives in London.
Guy Gavriel Kay lives in Toronto. Cory Doctorow lives in London, England.
River of Stars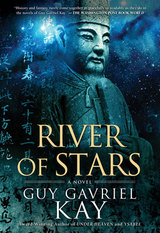 The Sunburst Award jury says: Gavriel Kay is the rare author whose imagination is liberated by research. He takes China's Northern Song Dynasty and transforms it into Kitai, something wholly his own. Ren Daiyan is from Kitai's hinterland, a dreamer as a boy who vanquished imaginary foes with a bamboo sword, grown into a man with his destiny written on his skin: the destiny to be Kitai's protector. Gavriel Kay knows how legends are made and River of Stars is a treatise on the subject. It is a big canvas, painted with a subtle hand, equal to the intricacies of court intrigues and the grand movements of military campaigns. The literary path from backwoods to battlefield is well worn, but River of Stars is never formulaic, because Gavriel Kay is equally adept at transmuting genre as he is at transforming history.
Homeland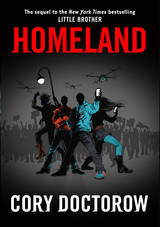 The Sunburst Award jury says: In this near-future novel, Cory Doctorow brings attention to issues that are relevant to today, focusing on government exertions of control, economic issues, student debt, espionage, and the role of technology both as an apparatus of state control and as a means of resistance. Homeland is a wake-up call, calling for a collective activist response and asking readers to question their social situations. Doctorow takes hacktivist hero Marcus into the murkiness of moral ambiguity where enemies can become allies and friends can be politically dangerous. Questioning notions of privacy and surveillance, this is a novel that allows readers to submerge themselves in paranoia and come out of it on the life-raft of skepticism with a politically empowered desire to change the world.
The Sunburst Award Society also confers annually the juried Sunburst Awards for Excellence in Canadian Literature of the Fantastic. Both awards celebrate the best in Canadian fantastic literature published during the previous calendar year.
For additional information about the Copper Cylinder Awards, Sunburst Award Society membership and the voting process please visit the website at http://coppercylinderaward.ca
For additional information about the Sunburst Awards, the nominees and jurors, eligibility and the selection process, please visit the website at http://sunburstaward.org.
Contact: Rebecca Simkin, Chair at:
The Sunburst Award
2 Farm Greenway
Toronto, Ontario, Canada
M3A 3M2